In normal years we run monthly comedy nights about books at The Bottle of Sauce in Cheltenham, but for the time being you can still get involved online.
During the Covid 19 pandemic we're playing host to a number of online events and workshops. Find more info and book tickets through our Facebook page.
Writing Workshops
Do you need to write at any point during your job or life? Do you sometimes find this super tricky based on crazy high expectations? Do you sometimes just wish you could write for FUN again? Our writing group combines the silliness of one of Cheltenham's most popular comedy nights and the sophistication of talking about writing. We meet twice a month over Zoom, so you can join us from anywhere in the world for an hour of silly and sensible prompts. Every session involves getting pen to paper for a fun chance to exercise our writing skills – everyone will also get the chance to share writing and feedback with the group.
Upcoming dates
Wednesday 24 March
Wednesday 14 April
Online Comedy Nights
Whilst we're not able to meet up in person, we've been putting together some unique shows online. At the end of 2020, we created an Alternative Pantomime, recreating the nativity with some of our favourite literary characters taking the leading roles.
There are a few special shows on the horizon so keep an eye out for Anti-Fax, an informative show where everything our comedians tell you is incorrect, and Alt Film Club, similar to our regular show but instead featuring comedians talking in too much detail about films.
Podcast
From unconventional comedy/book night The Alternative Book Club, comes the Alt Book Club podcast! Featuring an eclectic mix of literary content presented by our favourite guests, and hosted by Shirley Halse.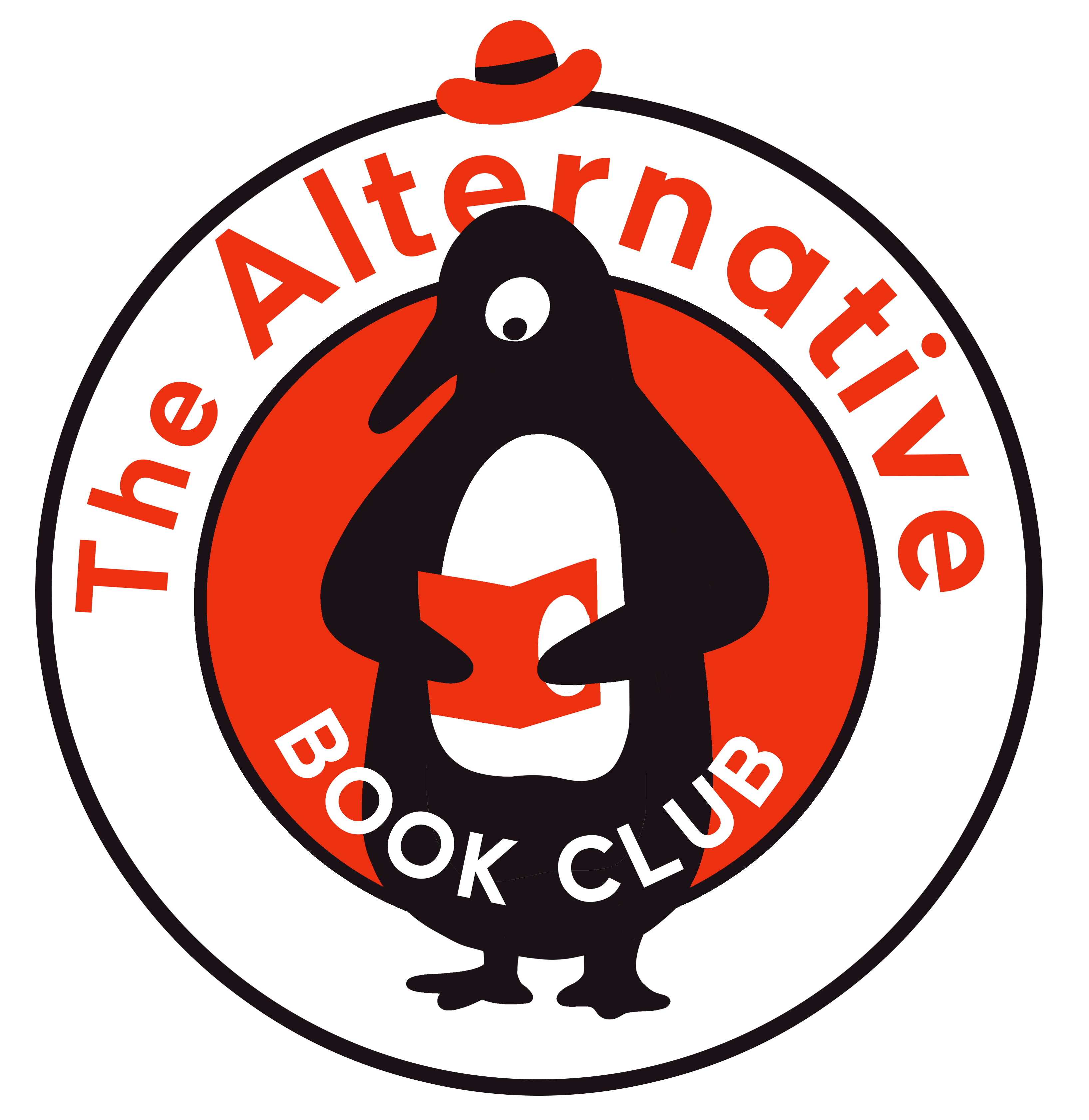 This is a very special author episode where we spoke to musical performer, improviser AND author, the exceptional Pippa Evans! Pippa talks to us about her book Improv Your Life and how improv can be a used for fun and showstopping musicals but how we also use improv every day in all aspects of our lives. You can find more from Pippa on Twitter: @IAmPippaEvans and on Instagram: @iampippaevans. You can find out more about her courses on her website:
http://www.pippaevans.com
and you can buy her book right now from all the places you usually buy books. & you can follow Alt Book Club on fb or instagram (@altbookclub) for news about our comedy nights and writing workshops.
---
An intimate and fun night, with a wide ranging selection of books from Greek Classics to Modern Footballer Memoirs and everything in between. Ideal for all book lovers and those with a more ambivalent relationship to those papery doorstops.
Alt Book Club Audience Member
---
Find out more and book tickets
Sign up for our monthly newsletters
Processing…
Success! You're on the list.
Whoops! There was an error and we couldn't process your subscription. Please reload the page and try again.